J.P. Leisure
Online Sales of Lighting & Audio Equipment
The One Stop Solution For All Your Lighting and Sound Needs in the Leisure and Entertainment Industry. J.P. Leisure, offers the best deals on Professional / Disco Lighting, Sound and Pro Audio equipment. Direct distribution from Manufacturers - So the Price is always right!
Event Management UK
Fellow Event Organisations
Event Management UK - Event Management and other related links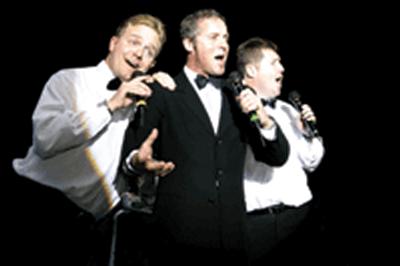 The Three Waiters
The Three Waiters involves three talented performers hoaxing as legitimate waiters and infiltrating your event. The Three Waiters are not wacky waiters but quite the opposite. The show provides sophisticated, high quality entertainment made up of some of the best performers opera and music theatre have to offer.
Calibre Productions
Calibre Productions was formed in 1999 and has subsequntly built an excellent repution with mangers and programmers for its superb quality of production and absolute audience satisfaction. With an ever-watchfull eye for detail, this exciting and vibrant company produces and promotes events that are guaranteed to captivate and delight.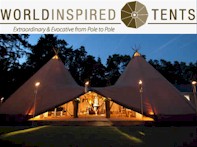 World Inspired Tents.co.uk

We specialise in the rental of truly extraordinary tents.

Beautiful, evocative, stunning and memorable are just a few words people use to describe our tents. We think that the pictures speak a thousand words.

If you're looking for something very special for your wedding, party, exhibition or event we would be delighted to hear from you.